Education and Training
The Kappe Laboratory has extensive experience in providing hands-on individual training courses for interested parties at the Graz flow chemistry facilities and in organizing in-house short courses for pharmaceutical/agro/biotech companies. Prof. Kappe has been a course instructor for the American Chemical Society and is currently teaching a 2 day flow chemistry short course for Scientific Update.
NEW: Flow Chemistry Masterclass 2019
In its fifth successful year, the 2019 Scientific Update Flow Chemistry training course will be held in Graz, Austria, May 22-23, 2019. As a special feature, the 2019 event will include a unique 1 day flow chemistry lab session (Masterclass) at the Center for Continuous Flow Synthesis and Processing (CCFLOW) at the University of Graz on May 24, 2019.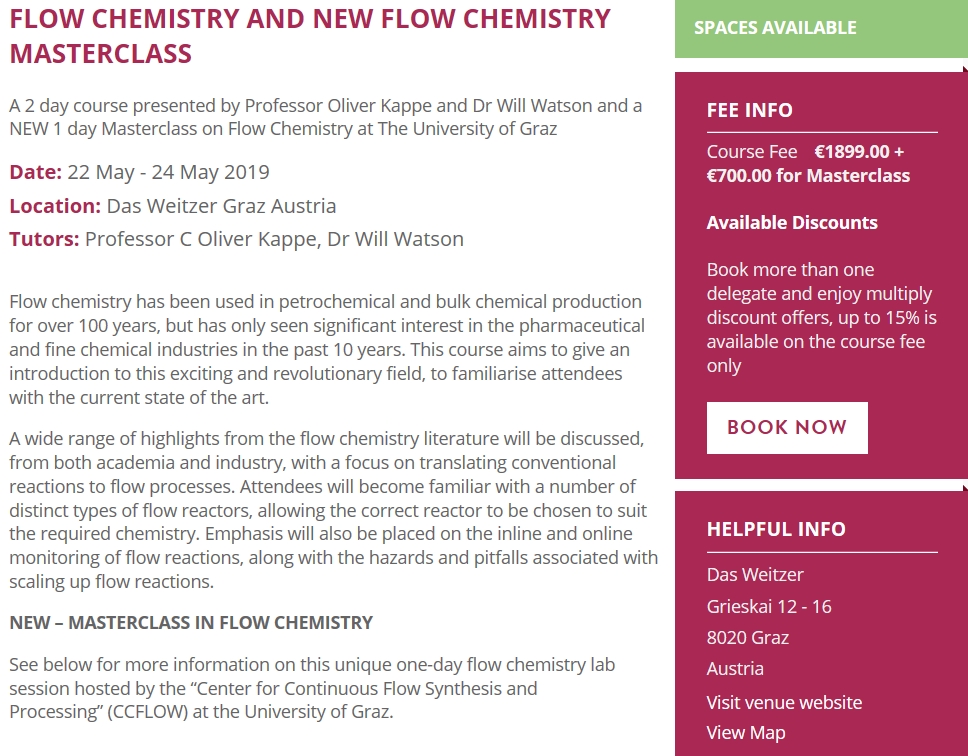 Click on the image above for more information about both the training course and the Flow Chemistry Masterclass. For a list of equipment that will be shown at the Masterclass, click here.