Education and Training
The Kappe Laboratory has extensive experience in providing hands-on individual training courses for interested parties at the Graz flow chemistry facility and in organizing in-house short courses for pharmaceutical/agro/biotech companies. Prof. Kappe has been a course instructor for the American Chemical Society and is currently teaching 2 day flow chemistry short course for Scientific Update.
The next 2 day Scientific Update training course will be given in Milano, Italy, June 7-8, 2018.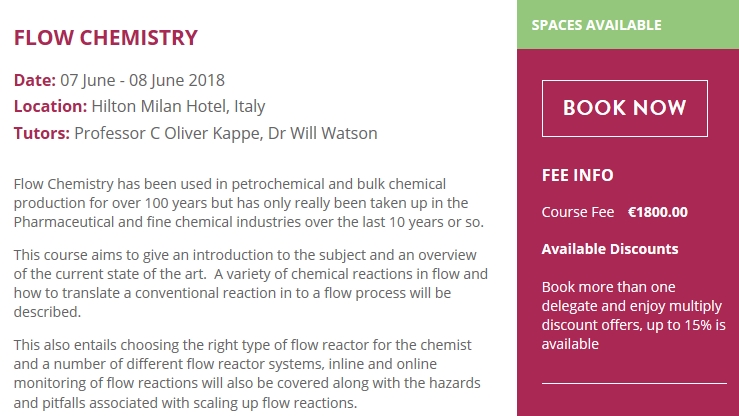 The Kappe laboratory also provides consulting services and experimental proof-of-concept studies for interest parties wanting to convert existing batch to continuous processes.