Graz University of Technology (TUG)
Assoc. Prof. DI Dr. Heidrun Gruber-Wölfler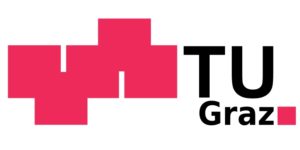 Graz University of Technology (TUG)
Institute of Process and Particle Engineering
Inffeldgasse 13/3, 8010 Graz, Austria
Phone: ++43 316 873 30406
Email: woelfler@tugraz.at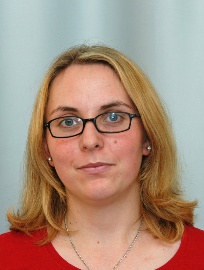 The Institute of Process and Particle Engineering (IPPE) at TUG has an extensive track-record and expertise in the fields of pharmaceutical process engineering, catalysis for drug synthesis, crystallization, computational methods in multiphase flows, mass transfer from moving boundaries, particle technology, as well as powder flows. Since 2007, Ass. Prof. Heidrun Gruber-Wölfler is the head of the research group "Continuous Processes" at IPPE. Dr. Gruber-Wölfler has led several academic and industrial projects in the areas of catalysis and continuous processing involving the development of heterogeneous catalysts, fixed-bed reactor modules, in-line analyses and integrated purification for flow API synthesis. Dr. Gruber-Wölfler has ~ 50 publications in the field of catalysis and continuous manufacturing.
---
Research Center Pharmaceutical Engineering (RCPE)
Univ.-Prof. Dr. Johannes Khinast
Scientific Director Research Center Pharmaceutical Engineering (RCPE)


Head, Institute of Process and Particle Engineering
Graz University of Technology (TUG)
Inffeldg. 13, 8010 Graz, Austria
Phone: +43 316 873 30400
Email: khinast@tugraz.at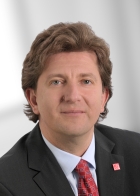 The Research Center Pharmaceutical Engineering GmbH (RCPE) currently has more than 120 employees and performs cutting-edge research in the field of pharmaceutical process and product optimization. The main focus is on the development of new drug delivery systems and the associated production processes and their monitoring. Applied research and development projects are carried out in collaboration with both academic and industrial partners. Objectives in Area III include solutions to problems associated with pharmaceutical process design, new platforms, scale-up, control and optimization. Within this area, three main themes characterize our efforts: (i) research facilitating the application of continuous manufacturing approaches in pharmaceutical operations, (ii) processes enabling the production of patient centric, personalized medicines, and (iii) online quality assurance and process control. In addition, Area III aims at developing next-generation manufacturing technology based on innovative ideas, i.e., RCPE's blue-sky technology approach.
---